Salford City College Group is delighted to celebrate another year of supporting students to achieve excellent results.
Rebecca Parks, Group Principal, said: "We are delighted with the outstanding results that our students have achieved."
"These students have not only conquered their academic pursuits but have also demonstrated remarkable strength in navigating the uncertainties brought about by the ongoing pandemic."
"The past few years have not been without their trials, yet our students have displayed an unwavering commitment to their studies."
"Their remarkable results are a testament to their perseverance, dedication, and the unwavering support and expertise of our dedicated staff."
"We are incredibly proud of our students and wish them the very best as they progress onto some of the country's top universities and into outstanding apprenticeships or employment opportunities, following in the footsteps of our extremely successful alumni."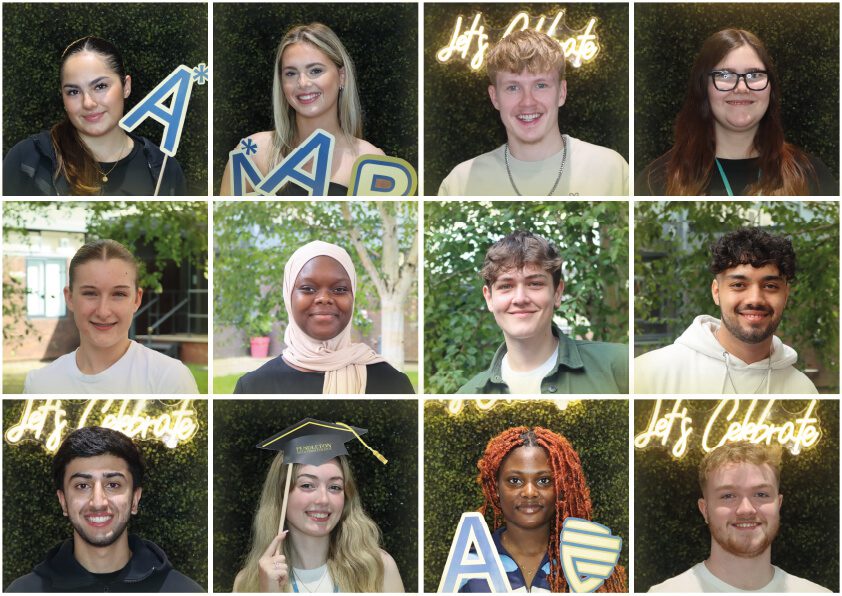 The Governing Body would also like to congratulate students and thank parents for the dedicated support they have given to our students throughout their time at the College.
"The incredible teaching and support staff have worked tirelessly to guide, inspire, and mentor our students amidst the most challenging circumstances.  This has been instrumental in shaping our students' success".
Leah Carlisle achieved an outstanding four A* grades in English Literature, History, Classical Civilisation and EPQ, and will now be going to the University of Durham to study Japanese.
The star student said: "I really enjoyed my time at Pendleton Sixth Form College, the teachers were always helpful and encouraging, and it was a really nice study experience."
Darren Shobo who chose to study at Pendleton Sixth Form College (part of Salford City College Group) because of its notably high pass rates, accomplished an impressive set of results, which included three A* grades in Maths, Chemistry and Biology, in addition to an A grade in Further Maths. He now looks forward to studying medicine at the University of Manchester in September.
Cienna Bhatti had equally inspiring results, which secured her place studying Fashion Marketing at Manchester Metropolitan University. After receiving her A* in Geography and two A grades in Sociology and Business, she said: "It was an amazing experience, and I have met so many people who have impacted on my life. It was hard work, but worth it in the end."
Congratulations, graduates of 2023! Your achievements are a source of immense pride for the College and the entire community.
Salford City College Group: Education for a Successful Future.
Enrolment for 2023 begins on Thursday 24th August 2023.
For more information about studying at the College, please us on 0161 631 5050.